Great shouldn't wait
The bigger picture
We believe promoting diversity is vital to creative and successful workplaces, and it's something we actively promote. It's not about waiting for candidates to find their way to us, it's our job to introduce talent from underrepresented backgrounds to the opportunities out there.
Where someone is from, or how they self identify are powerful tools in challenging routine behavior, it's essential for innovation and progression. We want to help challenge the stereotypes attached to roles, and make them both more appealing and more accessible to those who might not have previously considered them. Luckily we're not the only people who feel like this, so we work with people like The Kid's Network, D&AD, Abracademy and Experience Haus with the ambition to really make a change.
"I have so much trust in them to find me the right role"
Anant Bhadreshwara, Product Designer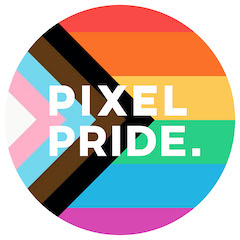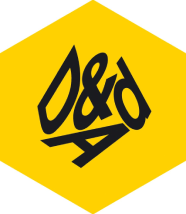 Helping little Londoners
The Kids Network is a community of children and young professionals connecting through fun, friendship and hardship for positive social change. We support children at a crucial time in their development by providing them with a volunteer mentor.
We want more people to know about the amazing work organisations like these are doing, and encourage design leaders to transfer mentoring skills to the working world.
The most magical training you'll ever do
Organisations and employees face daily challenges: building trust, constantly innovating or collaborating productively.
We've partnered with Abracademy, who use the power of magic to inspire change, and help people achieve the right mindset to work better, together.
Abracademy works with two mindsets – belief and wonder. They underpin all their workshops (now available online) to inspire confidence and unleash creativity. 'Magical Moments' are a series of workshops that create moments of connection, elevation, insight and pride for teams. People return to work with renewed energy, deeper self awareness and stronger bonds.
Pixel Pride
Pride isn't just for one month of the year. We're growing a network called Pixel Pride - a group of digital advocates who can donate expertise and time to support charities within the LGBTQ+ community.
Find out more
Affordable education
Self improvement shouldn't be a luxury. Learning shouldn't have to stop when we leave school or graduate. Experience Haus are a group of passionate creatives that host courses, workshops, and events for creatives. We work with them to connect students in the industry, and enable the most inquisitive minds to continue learning.
Our team
We set Pixel Pond up to put people first in the recruitment process, and internally our belief is no different.
We are based in Containerville, East London and currently live in a 40ft shipping container.
No one likes working with strangers, so we make an effort to get together as much as possible, and to make the most of our unique location.
The team you'll meet is the core of the business, so investing in each other just makes sense.
Meet the founder
Pritesh Bhatt has over 15 years of experience in the recruitment industry, he's committed to making great businesses better, not just bigger.
Are you looking for someone new? Need advice on your employer brand or growing a more diverse team?
Email Pritesh